Our Story: LalaGrace
EC0-FRIENDLY HAND ILLUSTRATED PAPER GOODS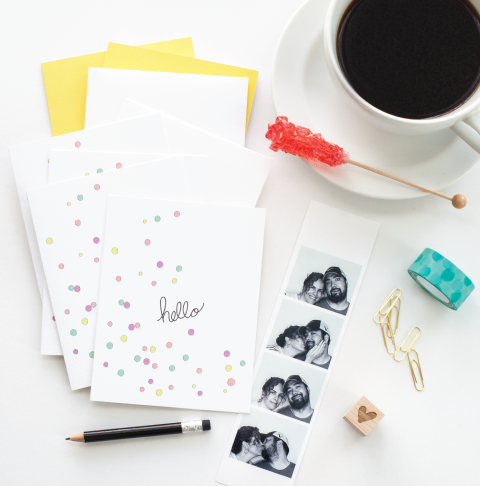 laLa Grace is a boutique eco friendly paper goods brand owned and operated by husband and wife Christopher & Shayla LaFreniere. We are located in Northern Virginia just outside of Washington DC.
A lifelong lover of drawing and handwritten notes, Shayla finally launched her own illustrated stationery brand in early 2013 with the encouragement and support of her husband Christopher. All of the laLa Grace products feature Shayla's whimsical hand drawn illustrations and hand lettering, injected with a touch of humor and visual word play; together they create a style that is pretty sweet and just a little bit cheeky.
All of our products are printed in the U.S.A at a 100% wind powered printing facility and are then inspected and assembled in our Northern Virginia studio. We choose only the finest environmentally friendly materials and printers in order to create a product that we can be proud of and more importantly that we ourselves would purchase.
We take extra time and effort during each step of our creative and production process in order to create handcrafted one-of-a-kind items that are uniquely personal, feel extra special and will be treasured for years to come.
WHY THE NAME LALA GRACE?
The name laLa Grace is a combination of the la in Shayla's first name and the La in her last name LaFreniere, which is why the first l is lowercase and the second L is capital. The Grace is because of God for all the blessings He Grace's us with each and every day.
Location
laLa Grace was founded in 2013 and was located in Northern Virginia just outside of Washington DC.